Black Bean Chili Bruschetta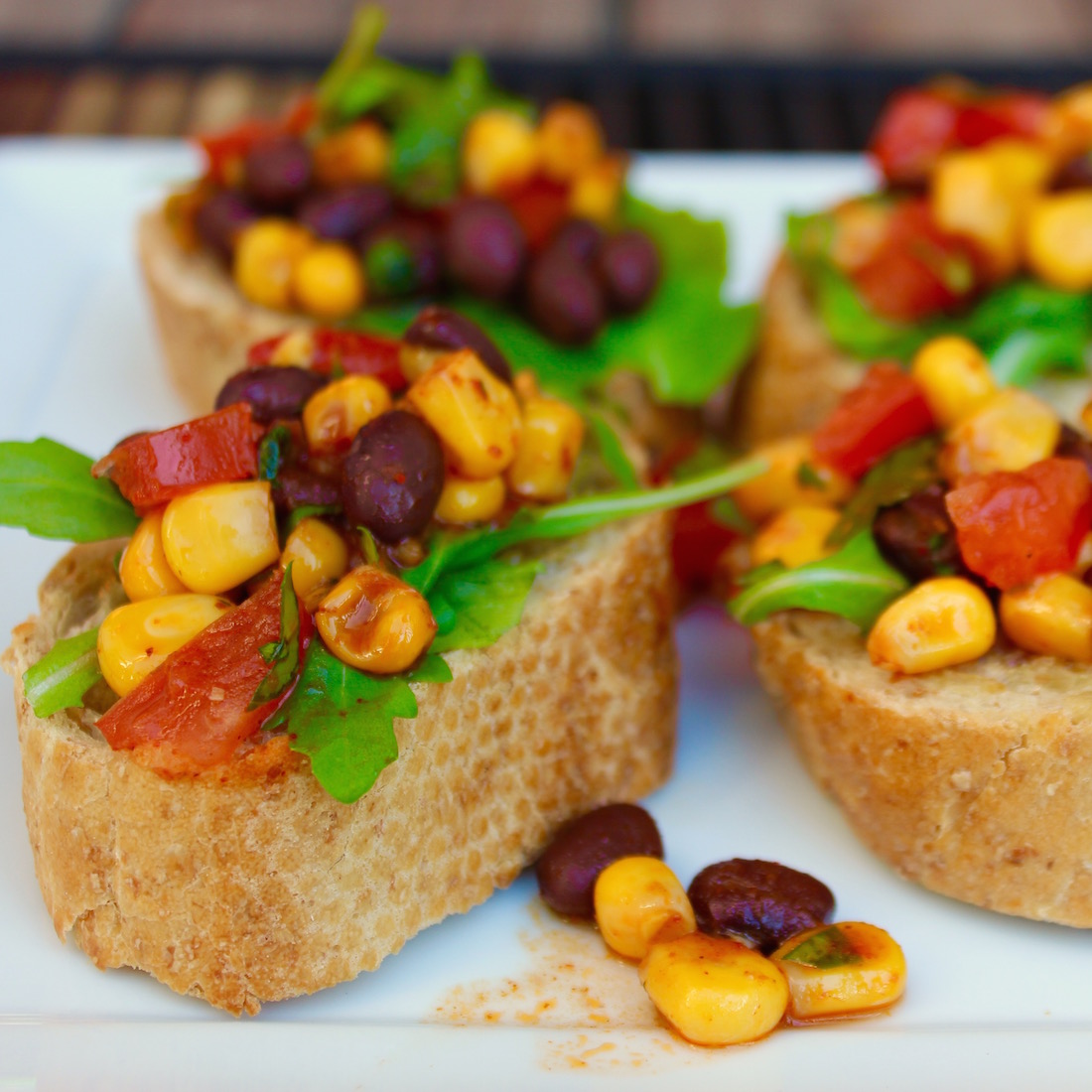 Website:
WhatTheHeckDoIEatNow.com
2 tbsp canola oil
4 cloves of garlic, pressed
1 tbsp chili powder
½ tsp salt
1 can of black beans or (1½ cups cooked black beans), drained and rinsed well
1½ cups frozen corn, rinsed to thaw. Drain well.
3 large tomatoes, diced
⅓ cup cilantro chopped
2 tsp lime juice, freshly squeezed
pepper to taste
2 garlic cloves pressed into a small bowl with 2 tbsp olive oil for 'painting' toasted bruschetta before assembling.
Baguette, cut into thin slices
arugula, washed and torn
Preheat your oven to 350 F (175 C).
Heat the 2 tbsp of canola oil in a large skillet over medium heat.
Add the 4 cloves of pressed garlic and cook for about 30 seconds.
Add the chili powder and salt and stir to combine.
Add the corn and beans and mix well.
Remove from the heat and add your chopped tomatoes, cilantro, and lime juice. Mix well.
Add pepper to taste.
Put your baguette slices in the oven to toast for about 2 minutes or golden.
Remove the bread.
Using a pastry brush dip the brush into the small bowl with the olive oil/ pressed garlic and lightly 'paint' the surface of each slice of bread.
Cover with thin layer of arugula and then top with bean/ veggie mix to serve.