Curried Mushroom Barley Lentil Soup with Spinach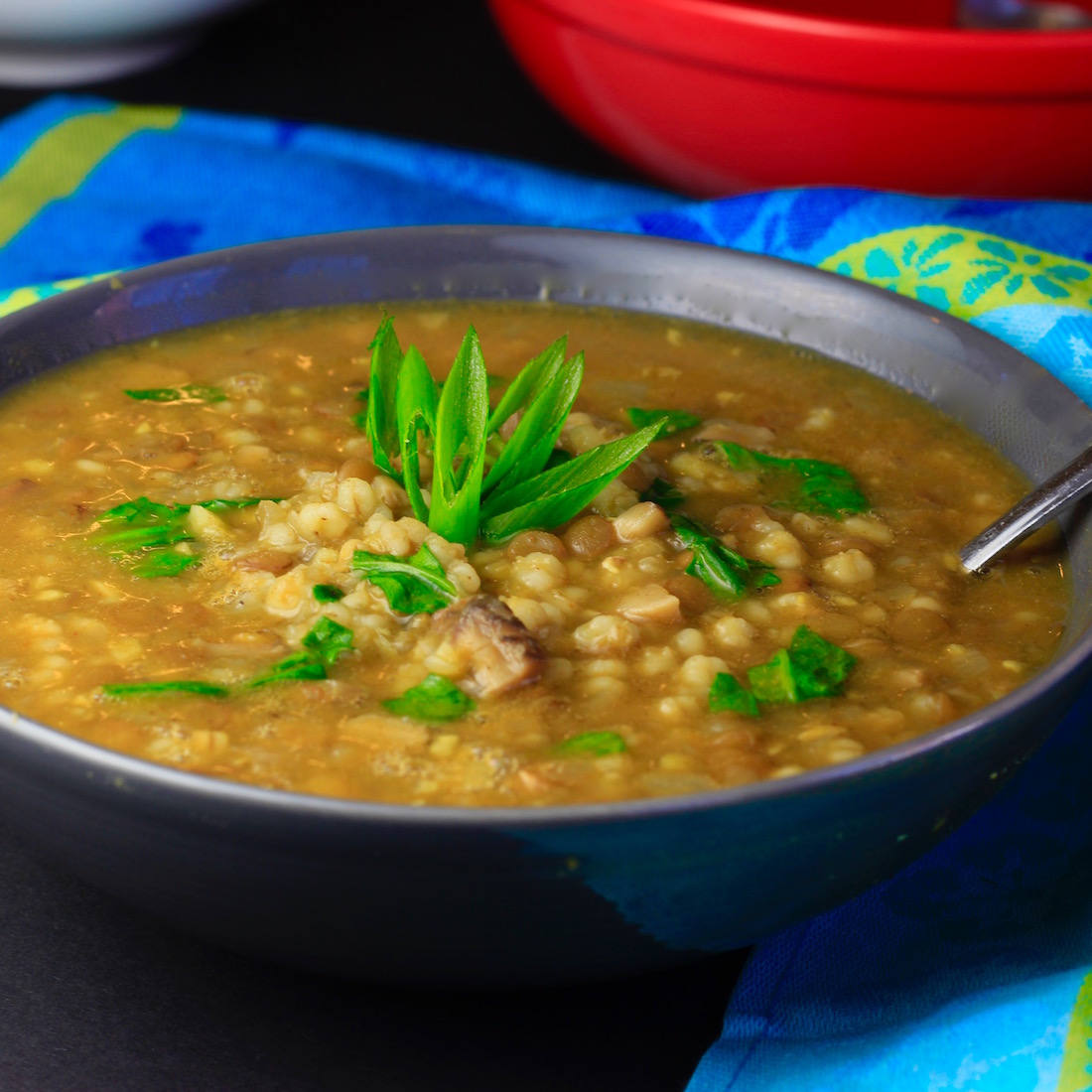 Website:
WhatTheHeckDoIEatNow.com
1 tbsp canola oil (or use water to saute)
2 onions, chopped
8 cloves of garlic, pressed
2 cups dried shiitakes, soaked in water for 10 minutes and then drained
2 tbsp ginger, grated
2 tbsp Patak's Mild Curry Paste
1 tsp salt
6 cups vegetable broth
8 cups water
1 cup dried brown lentils, rinsed and drained
⅔ cup pearl barley
2 cups chopped spinach
pepper to taste
green onions to garnish (optional)
Heat a large soup pot over medium heat and add your oil (or water).
Add your chopped onions and cook for about 5 minutes.
Add your pressed garlic, ginger, shiitakes, curry paste, and salt and cook for another 2 minutes.
Add your broth, water, lentils and barley and bring it to a boil.
Cover, reduce heat and simmer for about an hour until lentils and barley are both tender.
Add your chopped spinach and allow it to sit for about 5 minutes to wilt.
Add pepper to taste.
Garnish with green onions if you'd like!