Spring Pasta Salad with Fresh Baby Asparagus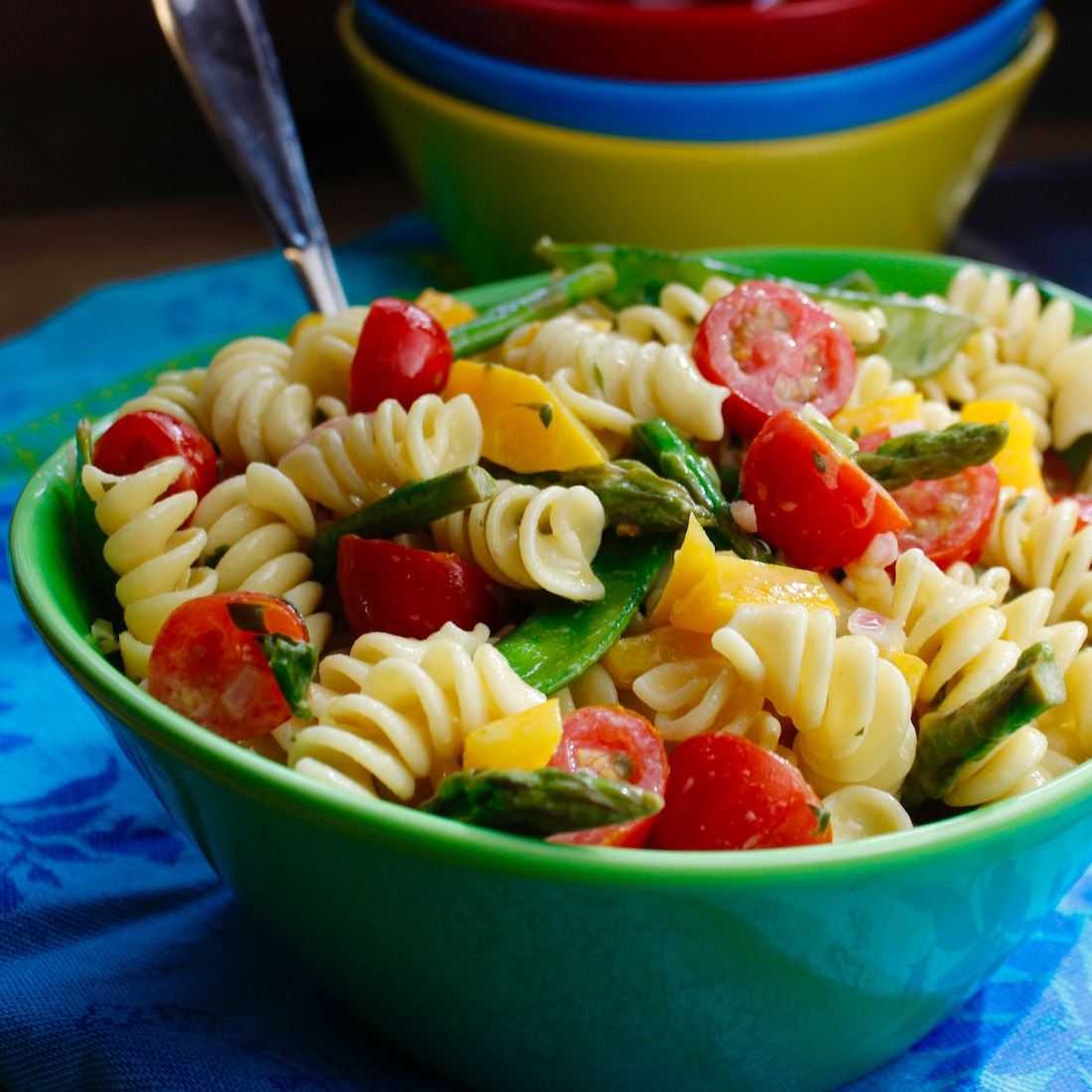 Website:
WhatTheHeckDoIEatNow.com
1 lb (454 grams) of spiral pasta
2 cups halved sugar snap peas
2 cups baby asparagus cut into 1 inch (2.5 cm) pieces
1 large yellow pepper chopped
2 cups cherry tomatoes, halved or quartered
⅓ cup green onions, chopped
DRESSING:
½ cup extra virgin olive oil
2 tbsp mayonnaise
¼ cup rice vinegar
½ tsp salt
1 tbsp dijon mustard
⅓ cup shallots, diced
½ cup basil, chopped finely
pepper to taste
Chop all your ingredients.
Cook the pasta according to package directions.
One minute before the pasta is done add your snap peas and chopped asparagus.
Drain and immediately rinse under cold water.
Meanwhile make your dressing by whisking together the olive oil, mayonnaise, vinegar, salt and mustard. Add your shallots and basil and stir to combine.
Add pepper to taste.
In a large bowl add your drained pasta, peas and asparagus. Add your chopped yellow pepper. cherry tomatoes and green onions. Toss gently with the dressing.
Want to make this salad for a potluck? Make it the night before omitting the tomatoes until the following day. Allow the salad to come to room temperature and add an extra drizzle of olive oil if necessary.