Sweet and Spicy Thai Mango Salad with Cashews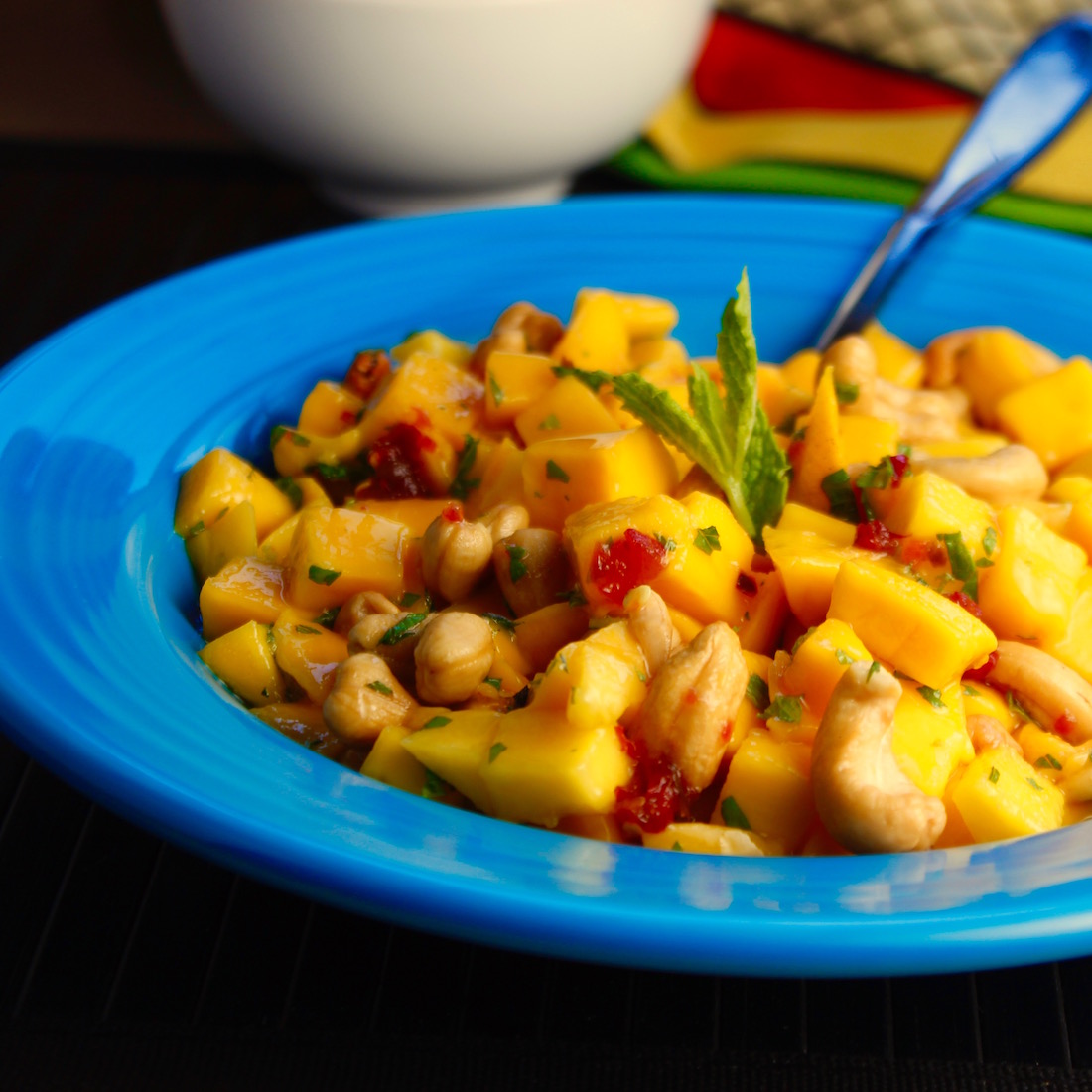 Website:
WhatTheHeckDoIEatNow.com
¼ cup freshly squeezed lime juice
1 tbsp agave syrup
1 tsp sambal olek
¾ tsp salt
2 tbsp of finely chopped fresh mint leaves
4 Philippine mangoes
⅓ cup roasted cashews
Make your dressing in a separate small bowl by mixing the lime juice, agave, sambal olek and salt.
Add your diced mangoes, finely chopped mint and cashews to a larger bowl.
Add the dressing over top and mix well to combine.
Serve at room temperature or chilled.